BEGIN YOUR LEADERSHIP JOURNEY!
The Leadership Institute of South Puget Sound is an opportunity for current and emerging leaders to engage with the business community and elected officials while developing leadership skills, linking with a mentor and interacting with exemplary leaders.

The program explores leadership development, assesses leadership strengths and weaknesses, provides opportunities to learn from local leaders who contribute to the vitality of our community, and offers visits to local organizations at the heart of our regional business community.



2021 PROGRAM INFORMATION


WELCOME SESSION                                                                                                
November 3rd, 2021*
8 am - 4 pm / lunch provided


*Note: The start date of the 2021 leadership session was previously scheduled for October 6th, 2021. The program will now launch on November 3rd. However, new applicants may still register using the application form available here. Once registered, applicants will receive an email with more information about upcoming classes.
PROGRAM SESSIONS
Bi-weekly Sessions - 8 am - 12 noon / lunch provided
with full-day fieldtrip session (TBD based on COVID restrictions)


CLOSING SESSION & GRADUATION LUNCHEON
Fall 2021 (Exact Date TBA)
8 am - 4 pm


FACULTY LEADER
George Frasier         
Vice President - Green River College Advancement
Executive Director - Green River College Foundation

CLICK HERE for more information about the 2021 program.



PROGRAM HIGHLIGHTS & BENEFITS
> Learn leadership skills and build your personalized leader development plan
> Engage in assessments to learn your strengths and opportunities for growth
> Connect with a designated mentor who is an alumnus of the program or a member
of the Auburn Area Chamber of Commerce board of directors
> Meet exemplary leaders who impact our business community
> Interact with other current and emerging leaders
> Increase your knowledge of the region, leaders and decision making processes
> Access a network of program alumni to guide individual, business and community problem-solving
> Visit organizations that add to the vitality of our region
> Craft your personal Call to Action for engaging as a leader in our community.


WHAT DO PAST GRADUATES HAVE TO SAY?

The Leadership Institute of South Puget Sound provided me with a broader understanding of leadership styles. As a result, I have been provided incredible opportunities to grow as a professional and participate in regional projects and processes that will impact several generations.
Kelly Peterson - City Liaison to Sound Transit, City of Kent (Class of 2010)

The Leadership Institute opened my eyes to the connections between private and public entities and how we can work together to make a better community.
Virginia Griesbach - Corrections Sergeant, City of Kent (Class of 2012)

The Leadership Institute provided me with the opportunity to define my leadership style. This was a tremendous building block in my life, knowing that others viewed me as a leader, when I didn't feel that at all. Since my graduation, I have been the President of our Kiwanis Club in Auburn twice.
Tawnya McLavey - Manager of International Visitiors Program, Green River College (Class of 2014)

The Leadership Institute provides an opportunity for existing and future leaders to focus on learning and improving key skills. Quality leadership doesn't just happen; it's a learned skill that takes commitment and dedication to learn over time.
Terry Davis - Senior Director of External/Government Affairs, Comcast (Class of 2008)

The Leadership Institute was a great experience. The people that I met are local, and I still run into many of them on a regular basis around the community. I also got to learn various aspects about local business, transportation, and government directly from those involved in it. It was fun, and I learned a lot and would recommend it to anyone who is involved in their community and/or business and wants to grow and learn.
Garrett Haynes - Owner, Alpine Ridge Insurance Agency (Class of 2016)

CLICK HERE to read more about the experience of the 2019 graduating class!

BUSINESS SPONSORSHIP OPPORTUNITIES
INSTITUTE LEADER - $10,000
Helps fund scholarship opportunities, student curriculum matierals and class project.
Sponsorship includes:
Company logo on all marketing materials
Speaking opportunity at one of the sessions and graduation
Logo on student graduation gift and certificate
Logo on social media cover photos

INSTITUTE PARTNER - $2,500
Helps fund session transportation, lunch and student materials.
Sponsorship includes:
Company logo on all session print and digital marketing
Speaking opportunity at one of the sessions or graduation luncheon
Social media recognition and advertisement

INSTITUTE SUPPORTER - $1,500
Helps fund the 2020 Leadership Session and scholarships.
Sponsorship includes:
Company logo on Leadership Institute webpage
Speaking opportunity at one of the class sessions and graduation
Company advertisement presented with reading materials to the class

SESSION LUNCH SPONSOR - $500
Funds on session lunch provided to the class.
Sponsorship includes:
Company logo on Leadership Institute webpage
Luncheon sponsored by signage
Speaking opportunity at one of the class sessions

To further discuss sponsorship opportunities, email [email protected]
LEADERSHIP INSTITUTE PROGRAM PARTNERS
LUNCH SPONSORS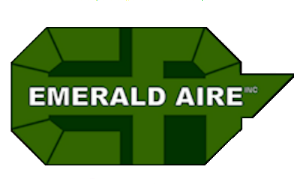 CLICK HERE to follow the Leadership Institute on Facebook and CLICK HERE to follow our NEW LinkedIn page.
For more information, contact [email protected]