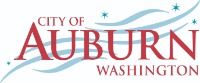 The City of Auburn is currently accepting applications for the position of Economic Development Manager.
CLICK HERE for more information and to submit an application.

Location:  Auburn, WA
Job Type:  Full-time
Compensation:  $100,885.20 - $124,014.48 annually
Position Details:  THIS POSITION IS OPEN UNTIL FILLED.
First review date is March 29th, 2021. Please submit applications no later than 3/28 at 11:59 PM to be considered for the first review.
This position performs duties as the focal point for economic development within the City, responsible for business development, marketing and retention on behalf of the City. The position will organize and lead an economic development action team to write, update, receive approval of, and implement the City's Economic Development Plan. This position provides support to committees comprised of community volunteers that seek to promote tourism and a favorable business climate in the City and serves as liaison to local and regional economic development organizations. The position is also responsible for the daily management of staff within the economic development team, development and management of annual budgets, and the development and management of long-range visioning and goal setting for their team.
CLICK HERE for more details.