On July 24, Rotary Club of Auburn's immediate Past President Sunil Khanal and Auburn Mayor Nancy Backus unveiled the monument before Rotarians, representatives of the Japanese American community, the Sons of Italy, the Filipino American Community, the Ukrainian American community, and Auburn residents.
Thanks to Rotary International, which took up Masahisa Goi's cause in the 1950s and ran with it, Auburn is now home to one of an estimated trove of 250,000 like monuments of peace, scattered across the landscape of every nation on Earth.
Peace Poles demonstrate the power of collective peace action, community engagement, and a global peacebuilding network.
Promoting peace has been a longstanding goal of Rotary International and this Rotary Peacebuilder Initiative is an effort to bring the concept of "Positive Peace" to the local level.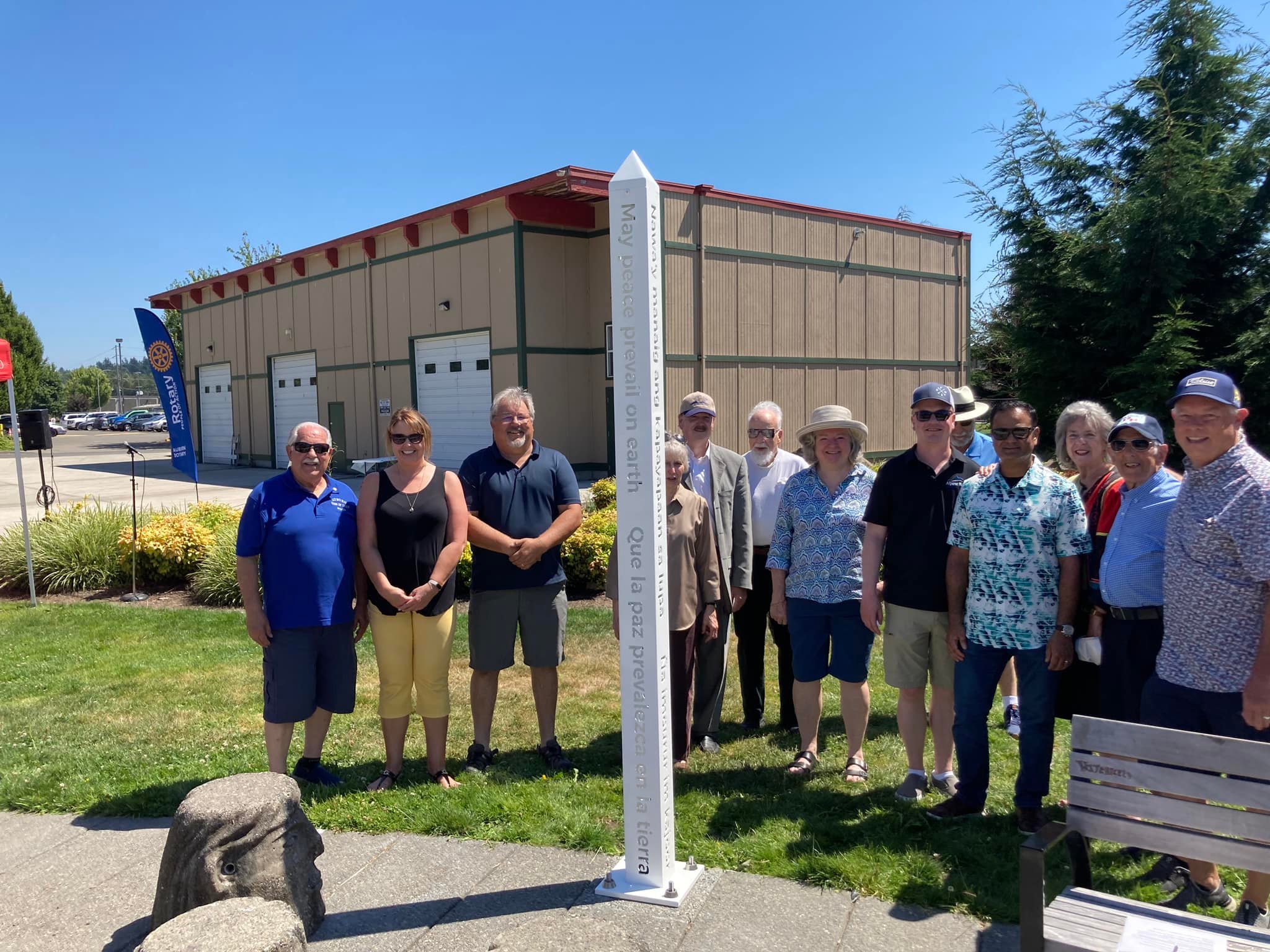 .