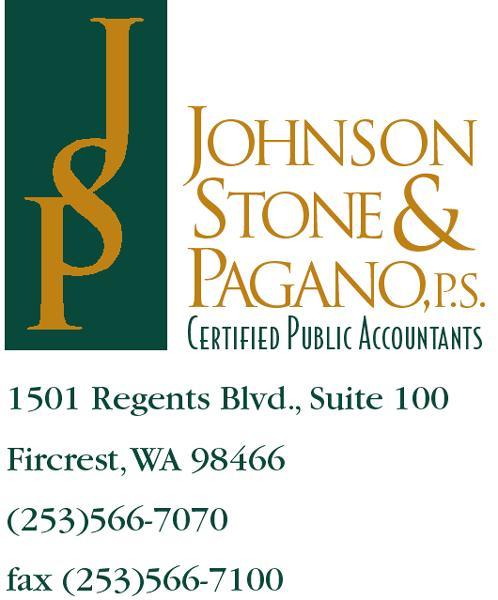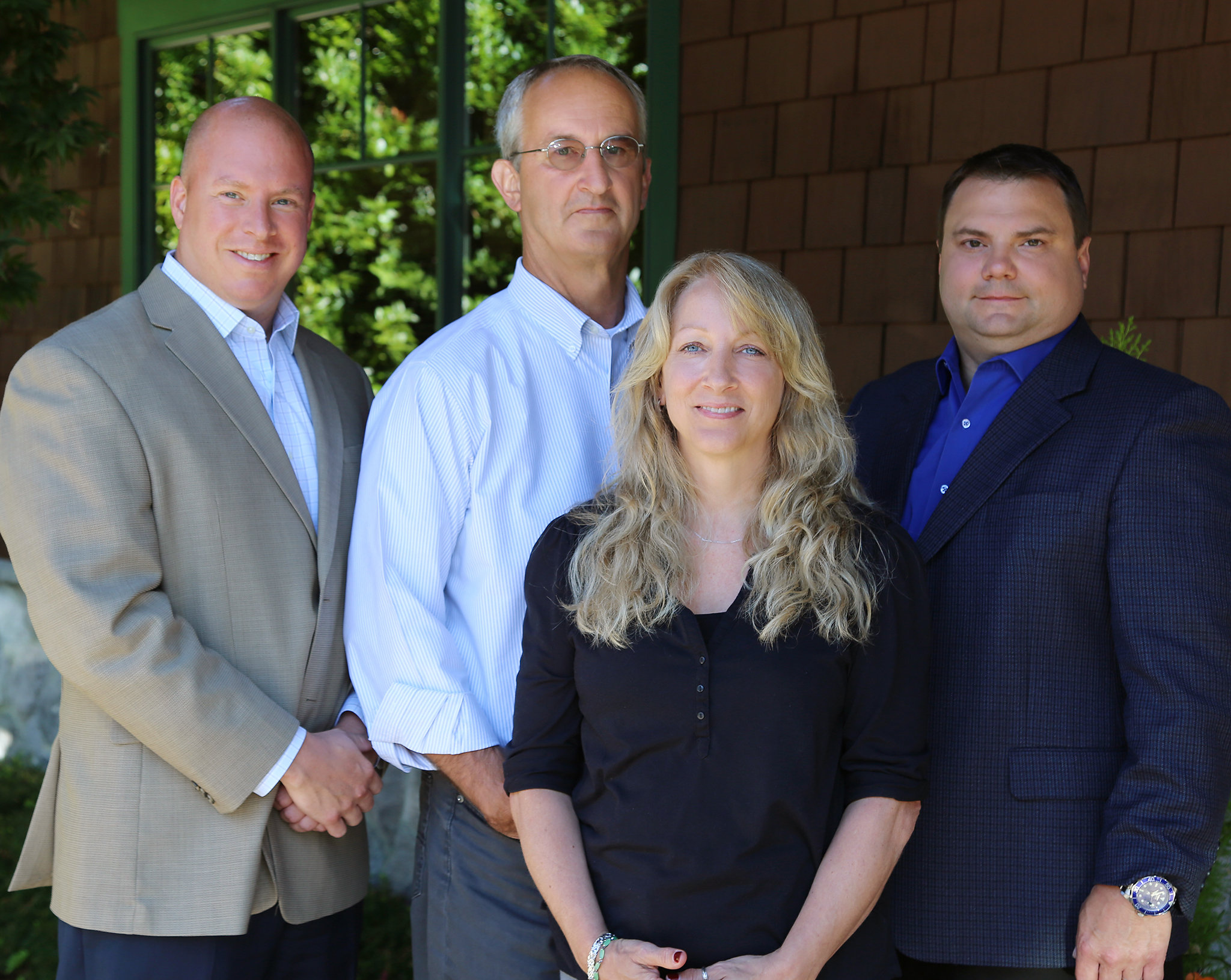 Since 1982, Johnson, Stone & Pagano has built a reputation as a strong, quiet company.  One of the larger accounting firms in the South Puget Sound, JSP is devoted to both small and large companies alike.  We make it our business to know each client and their specific individualized needs, as well as provide a full range of services required by large corporate clients.  With a long history of integrity and hard work, Johnson, Stone and Pagano is known, respected and trusted.
In a time when there is an abundance of certified public accountants, money managers, tax advisors and investment counselors, lines become blurred.  Increasingly, clients are expecting their CPA to play a greater role in financial matters.  Throughout the years, JSP clients have come to count on the firm to stay abreast of the latest government rules and regulations.  As Johnson, Stone and Pagano boldly embarks in the 20th century, we are meeting these ever-increasing expectations and needs of customers old and new and providing creative solutions for all aspects of financial management.
Johnson, Stone and Pagano's strength lies in its people.  Owners and employees alike work to build that one-on-one, personal relationship that has sustained the firm for over two and a half decades.  The cumulative and varied experience of JSP's staff is the kind of professional help you can count on.  Our tenured professionals are not only competent and well-seasoned; they are always accessible, enthusiastic and involved with every client, taking a genuine interest in each.
Throughout our years in business, Johnson, Stone and Pagano has been involved with and supported the greater South Sound community with contributions of time and money.  With a strong belief that it is good business to "give back" to society some of what has been taken, JSP participates in various significant ways.  The owners of the firm believe in being an active and responsible neighbor in the community where we do business and strongly encourages all employees to involve themselves in community efforts for the good of the whole.