A PRESS RELEASE FROM THE AUBURN SYMPHONY ORCHESTRA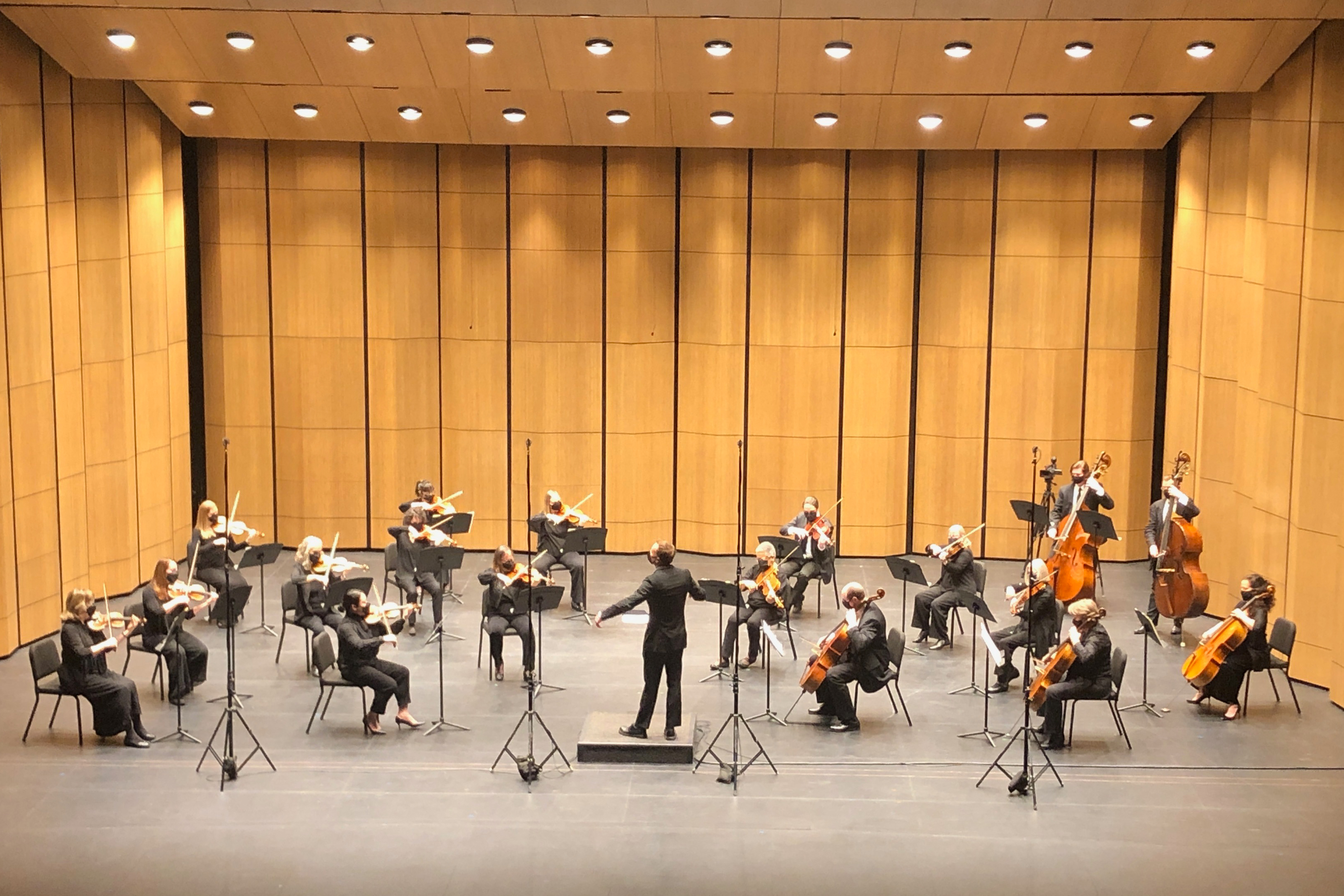 Auburn Symphony Orchestra conducted by Music Director Wesley Schulz announces a new virtual concert release. On the Nature of Daylight premieres Thursday, April 22 at 7:30 PM  at www.auburnsymphony.org. The concert will be available for free streaming through May 22, 2021.
What does music mean during a global pandemic? Music Director Wesley Schulz believes that through music we can better understand ourselves and our emotions. This concert will take you on an emotional journey. It begins with the melancholy and sadness of Max Richter's On the Nature of Daylight. Then Jessica Meyer's Grasping for Light meets the solemnity of the first piece and carries listeners toward optimism. Finally, an arrangement of Amazing Grace by Jennifer Higdon completes the journey from loss and hurt to healing and beauty.
Check auburnsymphony.org regularly for updates including performances and links to learning and listening resources. Antonio Vivaldi's The Four Seasons is available for free streaming now through May 8. The Symphony is offering their concerts for free as a commitment to remain Creatively Connected to the community during this time.
More information is always available at auburnsymphony.org or by calling the Auburn Symphony office at 253-887-7777.
###
Auburn Symphony Orchestra changes lives and our South Puget Sound community through the shared experience of live orchestral music performances and by nurturing the relationship between our audience and our artists. Learn more at auburnsymphony.org and social media pages Facebook, Twitter, Instagram, YouTube.