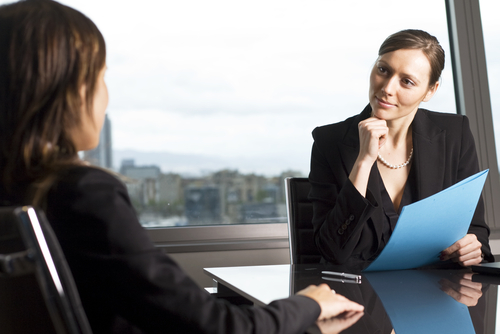 Job brief
Is writing your best skill? Are you looking to grow with a team? Do you love to learn new things? If so, we might have the perfect opportunity for you.
WinnComm, LLC is looking for a part-time Marketing Associate (consultant-freelancer) to help plan and implement our marketing and advertising activities. The position starts at 10 - 15 hours per week with six of those hours working remote (if you chose) and four hours working on site in Auburn. As we grow, so will your hours, if you're still interested. The hourly rate is $17 per hour plus 20 percent commission on signed contracts that are secured through your business development efforts.
Strong writing skills are essential, especially with ecommerce! You should also be comfortable working with software technologies, such as WordPress, WooCommerce, Google analytics, etc.
You should also have a can-do attitude towards the dreaded cold-calling via email, phone and in-person. As we grow, you will grow with us! We're looking for that team player. We're looking for the perfect person to help us achieve our business goals by building strong marketing campaigns with current and future clients of our business.
Be ready to hit the ground running, if you can't do this, then we wish you the best of luck in any future endeavors.
Responsibilities
Content writing for ecommerce sites, marketing materials and social media. This will be your number one priority.

Conduct market research to identify new business opportunities

Business development through new business marketing campaigns

Gather and analyze consumer behavior data (e.g. web traffic and rankings)

Assist with organizing promotional events

Coordinate with the Marketing Design and Content teams to create advertising material (e.g. brochures and newsletters)

Photography and video skills are desirable but not necessary
Requirements
Excellent marketing and ecommerce writing skills

Proven work experience as a Marketing Associate, Marketing Assistant or similar role

Knowledge of marketing digital tools and techniques. Especially eCommerce!

Willingness to learn! WinnComm offers a variety of services include marketing, ecommerce, public relations, photography, including drone, SEO, and IT and coding (if you so desire).

Solid computer skills, including MS Excel, web analytics, and Social Media Marketing.

Excellent communication and presentation skills

Strong analytical skills with a goal-oriented attitude

BS degree in Marketing, Communications or relevant field or three years of relevant marketing/writing experience
About WinnComm, LLC
Raging above the chaos!
WinnComm, LLC is a business development company that assists start-ups and existing companies with launching new products or services from conception to market sustainability and anywhere in between. Our mission at WinnComm is to provide high-end services to meet your every need! Whether it is public relations, marketing, software development or simply needing guidance in web development, we have the expertise, products, and services to help you get the job done, no matter the size of a job!
We are not just a product marketing company! Our software and Web development are unmatched and experience in every industry. Our team of experts will build your software solution up to 75% faster with 101% precision. The quality of our code matters to us, and it should matter to anyone that's looking for a solution to help ease the burden of your everyday process within your office, home or wherever it may be.