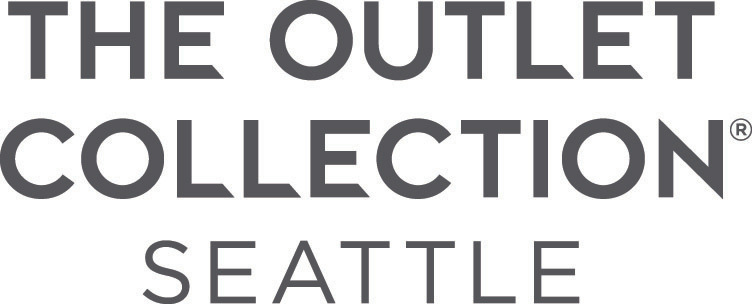 ---
Marketing Director, The Outlet Collection Seattle
Posting Details
Full-Time
Job Details
Description
What's this job is all about:

The primary role of the Marketing Director is to create and drive traffic by delivering differentiated, sponsorable experiences (campaigns, initiatives, events) and the development of a comprehensive annual marketing strategy, inclusive of acquisition and activation tactics (physical and digital) which result in increased revenue and repeat shopper visitation, across multiple properties.
Integral part of the overall Property Management team and a key resource to tenants. They work collaboratively with key corporate cross-functional partners (Marketing, Property Management, Operations Sponsorship, Specialty Leasing and Leasing) to deliver respective properties NOI.
Customer-centric and community-oriented. They adapt, translate and tailor corporate direction based on the needs and preferences of their demographic constituency.
Supports the WPG goal of Pathway to Profit. They ideate on potential local event sponsors and support the GM to meet / exceed sponsorship goals.
Keenly aware of the current retail landscape, consumer trends and the competitive landscape. They actively canvas the marketplace.
Cultivates relationships and builds strong rapport with tenants. They serve as a key resource for both existing and new, seeking out and providing proactive thought-partnership and tactics to increase traffic and sales.
Digitally savvy. They leverage and optimize various social and web platforms to create awareness of on-property events, engage with their shoppers and positively project the property through dynamic content (on-property experiences). They effectively leverage PR and Media to promote the property and actively engage in reputation / community management.
Detail-oriented, effectively leads, manages and executes multiple projects concurrently and has the innate ability to get things done with speed and urgency. They excel at implementation.

What we're looking for:
Event/Programming Execution
• Executes Corporate Directives, New Initiatives, Events, and Holiday campaigns as designed. Translates direction relative to respective demographic constituency.
• Proactively shares new ideas to activate common-area.
• Constructs, coordinates and executes 1-2 Signature Events annually. Partners with Corporate Marketing / Director, Experiential Marketing on proposed event (strategy, creative and activation tactics) for alignment.
• Partners with GM to develop pitch and secure local event sponsorship to increase incremental revenue.
• Works amongst Property Team and cross-functionally to ensure all departments are engaged and prepared for events including event set-up, execution and tear-down.
• Partners with external vendors as needed, securing necessary legal documentation
• Utilizes the WPG Tracking System to capture all event content and results.
• Captures necessary proof of performance and document event learnings / hindsight via WPG tracking tool.
• Executes digital, social, web and PR strategies as prescribed by Corporate Marketing to create awareness for upcoming events. Assess effectiveness of results.
• Leverage events to increase data capture for future use.
Digital Marketing Execution
• Maintain all Events information and off-cadence hours of operation via CMS.
• Access all social credentials and post through WPG approved tool.
• Abide by WPG brand standards and best practices as directed by Corporate Marketing.
• Create and curate local experiential event content through capturing on-property event photos and/or video.
• Support and promote new tenants / Grand Openings. Strategically plan, schedule and post.
• Maintain content calendar, inclusive of property creative, for Facebook and Instagram.
• Deploy social advertising (inclusive of standalone ads as well as "boosted" posts), managing budget/ad account within Facebook Business Manager, partnering with Corporate Marketing to optimize digital marketing spend.
• Monitor Facebook, Instagram and Twitter for property mentions and/or comments / replies, responding to relevant social mentions (including direct messages) – abiding by WPG's media relations policy as well as marketing / social media best practices within one business day.
• Increase and cultivate property level email program. Strategically plan, schedule and deploy emails.
Tenant / PR / & Community Relations
• Represent WPG as a Brand Ambassador. Actively engage with local chamber and other community leaders. Cultivate community relationships.
• Proactively and consistently engage with tenants through effective tenant meetings and tenant newsletter (as needed).
• Partner and work cross functionally (Leasing, Development and other key-stakeholders) on strategies affiliated with Property Redevelopment, Grand Opening Activities and New Initiatives.
• Proactively constructs a calendar of events (physical and digital) and leads hands-on execution of all on-property activities and digital activations.
• Provides thought-partnership and activation opportunities for under-performing tenants.
• Constructs effective press releases utilizing standardized WPG templates, acquiring all necessary approvals before releases are distributed. Distribute press releases to provided media list.
• Collaborate with General Manager when pitching local TV stations to highlight signature events.
• Follow PR crisis protocol when Manager-On-Duty. Act as liaison between Corporate Communications and media outlets, supporting the General Manager.
Traditional & Digital Ad Buying
• Work with WPG approved Media Buying Agency to construct seasonal advertising plan.
• Partner with WPG Digital Paid Media Specialist to execute property specific digital media buys inclusive of influencer strategies.
• Evaluate effectiveness of any/all purchased media within the greater marketing mix.
• Submit creative requests for any and all traditional or digital ads with corporate creative teams.
Creative Services Partnership
• Partner with Creative Services on-property needs including custom signage, all necessary non-custom creative via print portal. Source, coordinate and execute all local printing needs.
• Execute vacant windows and RMUs as per WPG direction—proactively submitting creative requests for barricades and redevelopment signage.
Additional Key Responsibilities
• Actively network, recruit, develop, motivate and retain high-performing top talent (select properties).
• Actively participate in initial annual budgeting process and reforecast marketing line items in season, and be accountable for coming in on budget for marketing line items.
• Maintain awareness of current retail trends and competitive landscape (digital platforms and property) to gain insight. Conduct competitive patterning exercise 1-2 times per quarter, and share learnings with Corporate Marketing Team.

Education and Experience
• Bachelor's Degree (Marketing or Communications preferred) or equivalent experience.
• Minimum of 3 to 5 years in Retail, Hospitality, Marketing and/or Shopping center experience.
• Creative problem solver and the ability to identify problems and proactively bring issues to resolution with speed.
• Excellent time management and the ability manage multiple priorities concurrently across multiple properties.
• Demonstrated business acumen, and ability to drive results via Sales/Sponsorship.
• Strong communication skills both written and verbal. Strong Presentation Skills.
• Social media marketing experience: Facebook & Instagram.
• Experience in planning, coordinating and executing events.
• Comprehensive understanding of business development, marketing and merchandising techniques.
• Highly flexible work schedule and ability to work nights and weekends to meet the demands of the business.
• Familiarity with Microsoft office suite and Apple iOS (iPad, iPhone).
• Familiarity with website CMS (WordPress, Sitefinity).

Washington Prime Group offers:
• Competitive salaries and comprehensive benefits including health, dental, 401k with no vesting schedule, and paid time off
• On-going learning opportunities within a rewarding work environment
• Career experiences that can span different WPG departments and functions with opportunities for personal and professional growth
Washington Prime Group is committed to fostering, cultivating and preserving a culture of diversity and equality. The collective sum of the individual differences, life experiences, knowledge, inventiveness, innovation, self-expression, unique capabilities and talent that our associates bring to their work represents a significant part of not only our culture, but also, our reputation and our company's achievements.
Education
Required
Bachelors or better in Marketing or related field.