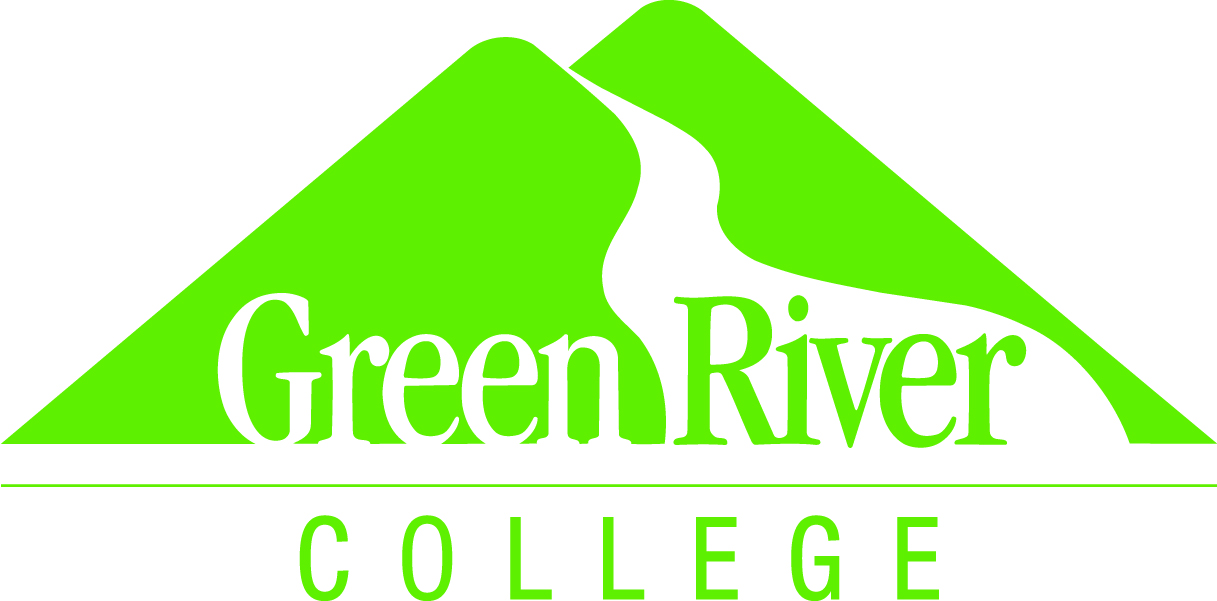 GREEN RIVER COLLEGE
JOB DESCRIPTION
POSITION TITLE:                                              REPORTS TO: (Position Title)                        
Click here to enter text.

Assistant Director of Campus Safety, Parking, & Transportation

 Director of Campus Safety
DEPARTMENT:                                                 FLSA EXEMPT:      
SUPERVISORY:              LEAD:                       NUMBER OF POSITIONS SUPERVISED/LEADS:
PURPOSE OF POSITION:
(This section is the general description of the primary responsibilities of the employee, such as outlining goals, achievements and functions.)
The Assistant Director is responsible for assisting the Director of Campus Safety, Parking, and Transportation in the development, implementation, education and management of campus safety and transportation operations in accordance with all federal, state, and local regulations.  
 
The Assistant Director assists in ensuring the institution is provided with continuous security and safety coverage while providing services for emergency response, police and fire rescue assistance, parking lot management, resiliency planning, and transportation coordination during a rotating schedule. (4 pm to midnight, Friday & Saturday; 10am-6pm, Tuesday through Thursday).


COMPETENCIES: (Select top six necessary for successful performance)
| | |
| --- | --- |
| Safety Focus | Managing Projects or Programs |
| Decision Making & Judgement | Organizational & Political Savvy |
| Gaining Voluntary Compliance | Problem Solving |
FOR MORE CLARIFICATION ON PERFORMANCE MANAGEMENT COMPETENCY EXAMPLES, PLEASE SEE THE HUMAN RESOURCES PERFORMANCE ASSESSMENT TOOLS WEBSITE: 
POSITION RESPONSIBILITIES:
(This section requires detailed description of the primary responsibilities that the employee is performing.)
  Administrative:
Take the lead in handling all duties related to Clery compliance for the College 

Provide leadership during off hours to include the evening and night-time hours for campus safety programs and services including safety, environmental health and safety, fire safety, emergency management, parking management, and key card access

Work with the Director of Campus Safety to establish and implement a system of policies, procedures, service assessment and continuous evaluation that ensures consistency with current, changing, and future needs of students, staff and the campus

Assist the Director of Campus Safety in the planning and developing of the various budgets associated with safety, parking, transportation, motor pool and other sources as appropriate for the maximum functioning of the overall safe environment of the college
Assist the Director of Campus Safety in overseeing the variety of contracts with various agencies and organizations
Assist the Director of Campus Safety in overseeing records collection to include accident records, records of crime incidents, and records of parking citations; submits required reports to appropriate outside agencies
At the direction of the Director of Campus Safety, train, supervise, and evaluate employee(s) in accordance with negotiated agreements, applicable state and federal laws, and College policies and procedures
Help in the process of scheduling and tracking employee time and attendance
Assists in the management of the college parking program to include helping research and analyze data, the resolution of security, safety and funding issues, and enforcement of regulations and procedures; help manage the collection of parking fees and fines and issuance of parking permits.
Maintains awareness of new trends and developments in the field of law enforcement and campus security, parking and transportation, and assists in incorporating new developments as appropriate
Be part of a team that is responsible for co-leading college-wide resiliency initiatives and Emergency Operation Center initiatives
Participate and help lead the Environmental Health and Safety Committee
Help supervise the multiple part-time employees supporting the Safe Ride Program
 
Safety:
 
 
Assist/Direct all safety and security activities during the evening and night-time hours at the college
Participate in various committees for the campus
Help train, coach and counsel new and existing safety personnel
Be part of a team that develops and implements plans to detour loss of property
Investigate incidences, hazards, accidents, crimes and student conduct issues
Ensure 24-hour safety coverage to the campus & student housing
Coordinate with local law enforcement agency and fire district as needed
Manage after-hour crisis until higher-ups arrive
Monitor security equipment, cameras, and ensure that units are functioning properly
Manage and review shift logs and incident reports and send reported incidents to administration in a timely fashion, depending on the severity and/or sensitivity of incidents
Lead the Building Captains program  campus community in the case of emergency preparedness or general campus safety
 
Parking/Transportation:
 
 
Assist/Manage P5 pay for parking
Enforce governmental laws, rules and regulations and college policies
Help plan parking lot repair
Assist in the parking plan to ensure adequate proportions of spaces to cars
Manage event and special parking
Be part of a team that supervises the promotion of programs; shuttle bus, share rides for students and employees
Help implement commute trip reduction programs: Carpool, Metro bus subsidy, Metro Vanpool, Sounder Train and Van Share.
 
Emergency Operations Committee (EOC)
 
 
Serve as back-up as the Safety Representative for the Emergency Operations Center.
Provide guidance and/or support to EOC Manager as requested
Assist/Supervise response of contracted safety staff and transportation needs during an emergency
Work with local law enforcement and fire rescue to coordinate incident command center response
Assist/Monitor building captains and provide training as appropriate
 
Motor Pool:
 
 
During the evening and night-time hours, help manage inventory, service and maintenance requirements for our Motor Pool vehicles
o   6 Washington state motor pool passenger vans
o   1 Washington state motor pool sedan
o   2 Washington state motor pool trucks
o   2/39 passenger GRC owned buses
o   3/25 passenger GRC owned buses
During the evening and night-time hours, help manage scheduling of vehicles for GRC shuttle and internal departments
 
Service Contracts:
 
 
Assist/Oversee service contract during the evening and night-time hours for:
o   Pacific Coast/Pierce County Security Contract
o   Pacific Raceways Parking
o   E2Campus
o   Red Flag Risk Aware
o   Family of Grace Lutheran Church ( Parking)
o   Verizon Wireless
o   VIPS WA State (Vehicle license plate checks)
o   Direct TV
o   DOL (criminal back ground check)
 
 
Other:
 
 
Serve on campus committees when requested by Director (ADA, Safety, Commencement, etc.)
Be part of a team that develops programs designed to aid in the retention of employees and students while creating a relationship-based approach to addressing contemporary policy and planning strategies for high standards of safety and emergency response
Work to achieve and support diversity objectives as established by the college by partnering with campus departments to create a welcoming environment
Develop collaborative campus relationships and serve as a resource for faculty, staff and students during work hours
Represent the college to external agencies and on community boards as applicable
Required Training:
(This section identifies required Green River training topics. Additional training includes topics such as Supervisors of Student Employees and position specific trainings like Safety Data Sheets, CPR, First Aid, Forklift, Van Safety, etc.)
·      Non-discrimination
·      Ethics
·      Child Abuse and Neglect
·      Safety Orientation
·      Title IX
·      Procurement 101
·      Campus Safety Authority (CSA)
·      FERPA
KNOWLEDGE, SKILLS AND ABILITIES:
(This section requires level of education, experience, computer skills…etc.)
Minimum Qualifications:
·       Associates degree in Criminal Justice or related field or related experience as described below
·       Minimum of six (6) years of experience in safety, security, or law enforcement
·       Three (3) years of progressive supervisory experience that demonstrates performance and leadership skills to create and nurture a culture of safety and reporting that supports the organizational mission and goals
·       Demonstrated experience handling crisis situation utilizing conflict management and resolution skills
·       Excellent organizational time management skills
·       Must be able to effectively plan, oversee, and implement all aspects of a project or program, ensuring that work progresses towards achieving goals and objectives
·       Must have knowledge of the Campus Safety legislation, policies, and regulatory requirements
·       Must have both effective interpersonal and communication skills (written and oral) to effectively advise, coach, mentor, and implement exemplary customer services
·       Must be able to use effectively MS Office 2007, the internet, and electronic databases
·       Must possess written communication skills including principles of business letter writing an basic report preparation
·       Demonstrated ability to effectively relate and serve diverse populations
·       Experience in investigations
Preferred Qualifications:
Bachelor's degree in Criminal Justice or related field

Ten (10) years of experience in safety, security, or law enforcement

Five (5) years of supervisory experience

Current Title IX certification

Clery Training

Current First Aid certification

Current CPR certification

Incident Command Training (level 100, 200, 700, 800)

Bi-lingual
·        
SPECIAL REQUIREMENTS, LICENSES AND CERTIFICATIONS:
(For example, if driving is required, list WA State Driver's License and reliable transportation.)
·      Able to pass and maintain a background check
·      WA State Driver's License
WORKING CONDITIONS:
(For example, position may include sitting, standing, reading and lifting up to (weight) lbs.)
·      Must have the ability to sit for prolonged period of time at a desk/computer workstation
·      Schedule is flexible
·      Work in severe weather conditions (snow, wind, etc.)
·      Work with diverse populations
·      Frequent repetitive arm, hand, and finger motions
·      Frequent use of computer and exposure to terminal screen in performing work assignments
·      Work in an office setting with frequent interruptions
·      Must be able to maintain "regular and predictable attendance"
·      May need to carry, lift or move equipment/supplies up to 30 lbs
INCUMBENT: (Please print name)
INCUMBENT: (Please Sign)                                        DATE COMPLETED:     
SUPERVISOR: (Please print name)
SUPERVISOR:  (Please Sign)                             DATE COMPLETED:                             
*NOTE –A copy signed by both the employee and supervisor must be forwarded to Human Resources in order to be place in the employee's personnel file. Before changing assigned responsibilities, contact your HR Labor Manager.